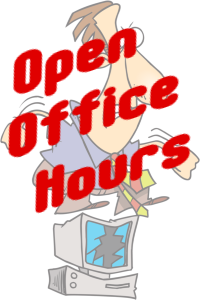 Have questions, need help? Open Q & A & support will be back once again on every other Friday beginning July 17th, from 10 am to 11:00 am or later if there are questions.
If you have questions about WordPress, your hosting account, or anything business tech related (finding/editing/using images, list building, etc), this is the perfect time to get live online help. I will be sending email reminders with login info. If you don't get it for any reason, just send me a text.
I chose Fridays because I thought it would be a good day to problem solve whatever has been frustrating you throughout the week. Things will be fresh in your mind- we'll resolve them. The weekend will be more relaxing and the following week will be that much more productive.