Get A Website Performance CheckUp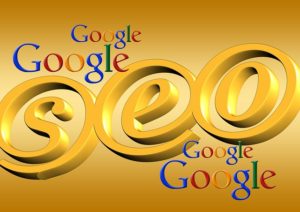 Chances are, your website is not getting the traffic or the leads or sales you were expecting. What if you could maximize it's potential? I found a fantastic tool that does a deep analysis of a website and gives me a detailed, but easy to understand report card. I now pay for that tool and use it as my final step whenever I build a website. This tool is a little pricey, so I have made it available to you as a single report. Much more affordable than the $890/ year price tag.
I bet you paid a good amount of your hard work money into your website. On average, it can cost anywhere between $900- $10,000 for a 3-5 page business site and that doesn't include eCommerce  sites. Make sure your is up to snuff and working as hard as you are or even harder and get your money's worth.
I tested it with my own sites and WOW, the things I found were amazing! I realized that there's a whole lot more to site optimization than just SEO. The report includes a detailed  prioritized checklist list of suggested changes that will improve your site's score and optimize it's performance. You can use this list to do the tweaks yourself or send them to your web designer to make the suggested changes.
Website Report Card
Your site will be analyzed & graded for:
* SEO
* Site Performance (speed tests)
* Design- which covers standardization (code), layout quality, security
* Content Analysis
* Accessibility & Usability
This report is 26- 28 pages and comes in PDF form.  The information is presented using colorful charts and easy to read ( simple language) explanations about what things are good and what areas need improvement.
Reports Available
A deep On-page analysis – (up to 100 pages) A complete diagnosis of your web pages one by one: content, keywords, design, performance, accessibility…
A Full website scan – Get a real overview of your website optimization. Discover easily all your SEO technical errors according to our numerous criteria. Check if your website can be crawled by Search Engines, but also your broken links, the content quality of every page, the duplicate content, the architecture and outbound links…
Get both reports plus a 45 min consultation- We will go over the findings and explain what should be changed and why it's important. As a bonus, we will give you a Marketing Audit of your website with suggestions to help convert more of those visitors into paying customers
Choose your report