Ready For MobileGeddon?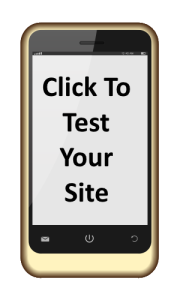 Lol, Mobilegeddon, that's what they're calling Google's new mobile ranking changes beginning April 21st, 2015. You will either lose up to 60% of your traffic or gain at least that much- so, is your website ready? Google has a place you can test your site to be sure it will pass all the

upcoming changes. Click the phone to test your website  
I have done some considerable research for my clients over the last 2 weeks, paying special attention to the mobile-friendliness of their competitor's websites and this is what I have found ~
As of April 2015, between 50% & 75% of my client's competitors sites  are NOT mobile-friendly, which is awesome news for my clients. They will soon see a HUGE rise in traffic to their sites. ***  Update – The percentage is now closer to only 10-15% that are NOT mobile friendly as of Feb 2016
Not Mobile-Friendly?  You May Not Be Found!
You see, if your website is not mobile-friendly, Google will cease showing it in mobile searches as of April 21st.  Once this happens, you will have re-submit your site after it's made compliant, and then wait for Google to approve you and from the amount of non-compliant sites out there, it could a while! Plus, you may lose whatever SEO ranking you have built up as well and your traffic will go to your competitors.
For as little as $97. I will make your site compliant with Google's new algorithms. The price will depend on the platform and method used to build your site. WordPress websites are by far the easiest & least expensive to convert (another reason to love WP). 
So Do NOT put this off any longer! Once your site is no longer in the mobile search, you more you stand to lose.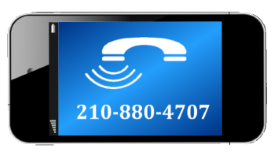 Call us ASAP to get a quote.