Questions, Feedback, Concerns?
Contact Us
  The best & quickest way to contact us, is to just call or text us.
BTW, If you're on a phone, just click the green button at the bottom to call, leave a message, or schedule a time to talk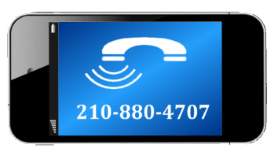 MORE Freedom To Use Support
The WAY YOU Want To?
Need a quick fix or just need to learn a thing or two? Now you can purchase blocks of support time with us for 1 on 1 help with your business. Use it the time the way YOU want to, when you need it. It will never expire. Need a new plugin installed, or want to learn to do it yourself?
Maybe a combination of being able to get help with your website or marketing while you learn only the things YOU want to without being tied down to a lengthy course. Maybe you just need to pick someone's brain for a new project and do not have the time to commit to a group that meets regularly. Here's the solution.
The time is flexible- use as little or as much as you need to at any given session. I'm not a clock watcher, if we go a little over, that's OK, we'll finish up. I won't cut you off because we're on a roll & our time is up. I value my clients, so return clients will ALWAYS receive a discounted rate, which will show in their client dashboard.
Choose Your Time Block