Who Is Lazer Web Services?
What Can

we
Do For Your Business?
And… Why Choose Us?
The short answer
We are a team of business owers, just like you! Except for our tech support nerds, everyone at Lazer Web Services are freelancers & business owners. That's because no one understands business like someone who has owned one. There are just some things you just can't learn from books.
The longer answer
The folks at Lazer Web Services know full well the only constant is change! You can either embrace it and thrive or get left behind and become extinct. Here at LWS we love change and look forward to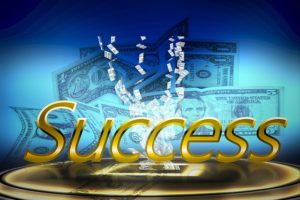 all the wonderful possibilities it brings.
 The world in general & especially technology is changing quicker than ever before. We can help you stay up to date with those never-ending changes without feeling confused or overwhelmed.
 We know that it is essential for you as a business owner to be as knowledgeable as possible about doing business online in order to be able to make informed decisions when it comes to hiring staff or finding the right professionals to outsource work to.
 In addition to hosting & web design, Lazer Web Services offer training, coaching, and consulting services specially customized for you and your business, so that you can run or manage your business with confidence knowing you have the right knowledge, the right staff, and the right tools & resources you need.
 Whether you are technophobic or tech savvy, we have the right solution for you. We can take the terror out of technology so you can make informed decisions or we can train your staff for you so that will be proficient in the tools you use for your business.
So, who is Lazer Web Services?
Kathy Pop, owner of Lazer Web Services has over 47 years experience as a business owner and is a third generation Entrepreneur. One thing she has learned is "that there is no such thing as failure- only learning experiences!" She has learned how important keeping up with change and being able to quickly adapt to them really is. She has had several very successful businesses as well as a few very good "Learning Experiences" 🙂
 She is a G.O.A.T ( Geek Of All Trades), and a life-long learner who LOVES sharing that new

knowledge or skill. She's innovative, transparent, straight-to-the-point, and truly cares about helping others shorten the learning curve and create wildly successful businesses.
  And for those that have worked with her know how well she can quickly brainstorm creative solutions for even the most challenging issues. Change can open up so many exciting opportunities but can also create a lot of confusion and frustration for so many people, which is why Kathy Pop started Lazer Web Services.
 Kathy knows that no one knows everything, so she has teamed up with experts in their fields so that her clients have access to the best resources and solutions for their business needs.
Why Choose Lazer Web Services?
We're different, Of Course! 

Our success depends on yours and we want you to have a wildly successful business for many years to come. I remember what it was like just getting started, especially getting started online.
I remember my first hosting account. I signed up, got my login and then…. what the hell do I do with it? There were no help for that, there was no YouTube yet.  Just a very long 500+ page eBook on cPanel (control panel) that had images, but contained  technical language and not made for newbies. That account sat there for months until I figured it out with the help of a couple  mentors, one who was in his 70's and the other in her late 60's.
It was at that point that I made a promise that my clients will never have to go thru that!
Every new hosting client gets a personal virtual walk-thru of their control panel and help getting their first website up & running.
We also provide tools, training, support, and resources that will help our clients build and grow wonderful, fun businesses that they will fall in love with.
Check us out and you will see how different we really are.
If Not Now, When?
Ready to make your dream business a Reality?